NOW YOU CAN ACHIEVE WHAT YOU THOUGHT WAS IMPOSSIBLE
1. Choose the best training center
When you made the decision to start an E.M.S training program, you projected an image of what you wanted to achieve and, probably, how you would feel about it and during the process. When choosing AP Training Center FL, look for the atmosphere you need. It must be a place that you want to go to, and when you think about the idea of going to train, you feel motivated!
4. Improve your life habits, improve your health
As we discussed earlier, electro-stimulation will be a great ally in your training program and will help you achieve better results or in less time. During the first stage you will see that you get results with "only" perform your weekly training, but if your goal is very ambitious this will not suffice in the long term. We would love you to take advantage of this moment of motivation, in which you have begun to train or in which you have decided to complement your workouts with electros-timulation, so that your lifestyle changes for the better. If you eat better and take care of your rest you will see that your results multiply.
2. Commit yourself to yourself and strive
If you want to start a training program with electro-stimulation because you believe that the results will come alone and without any effort on your part, we regret to tell you that you are wrong.

The full-body electro-stimulation is a very efficient tool, so it is likely that during the first months you get good results even though the workouts are apparently not very hard. Despite this, if you are looking for long-term results that are stable, you must assume that training is an effort (not a sacrifice) and that with only one training per week you can achieve some results, but not miracles. Let yourself be advised by a professional. We will explain and guide you, helping you to improve yourself at every stage of the journey. I will adapt the exercises and the electric wave to suit your needs and improvements.

Thanks to the use of electro-stimulation you can obtain very good results avoiding movements or using materials that are not recommended for you, but you are the one who must do your part and make an effort so that the results arrive.
5. Drink enough water, hydration is fundamental
Even during the early stages of training, where simple, low-impact exercises are used, electro-stimulation training will require you to hydrate properly. Try to drink, at least, half a liter of water the hour before training (without filling your stomach just before training). Take your water bottle with you during training and drink periodically. After the training and during the rest of the day we advise you to maintain this habit to guarantee your correct recovery and take care of your health in general.

3. Respect your training schedules
In many occasions people go to this type of services for being able to obtain results with short trainings. The most widespread business model is the sale of training bonuses, without a fixed day or schedule. If you are in this situation, we recommend that you review your schedule, detect the space you can reserve for training and mark it as a sacred event of your week. It is proven that following a planned training is much more effective than an unplanned one. It is almost impossible to plan a training that is highly effective if the coach can not plan the breaks and the periodicity of the same. In addition, setting regular appointments will help you establish the habit of training.
Another thing that you must consider is that if you do not organize your weekly training you will be failing the previous council, you are not committing yourself with yourself. Nor are you giving priority to this process of change and thus, it will be difficult to achieve spectacular changes.
6. Flee miracle diets, especially those that prohibit carbohydrates
A food plan has to be designed in a personalized way by a qualified professional. The peculiarities of each person will be taken into account, both their tastes and their physiological or health characteristics. That is why we should NOT follow a diet downloaded from the Internet or recommended by a friend, for good results that promises. Training with electro-stimulation has high energy requirements, especially carbohydrates. Therefore, if we want to control their intake to improve our body composition, we recommend that a professional evaluates each case and makes the appropriate decisions. At a general level we recommend that you take vegetables, at least 2 times a day, that you drink between 1.5 and 2.5 liters of water a day and that you flee from the ultra processed foods.

About Wiemspro Technology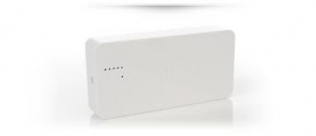 The Device
Wiemspro designs and manufactures all devices using the latest techology for signal EMS generation, conditioning, and processing. Our multi-generator system allows us to create impulses in a controlled and safe way using all types of waves, with higher performance and lower energy consumption.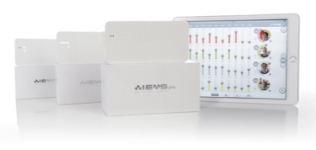 The Application
Control all settings and access all functions of each device quickly with the intuitive Wiempro app. Pre-configure your trainings in the application, then link up the devices for complete control and adjustment during the session. The APP will automatically store all user training information, providing access to metrics to analyse and track each athlete's performance.